Besteltaart.nl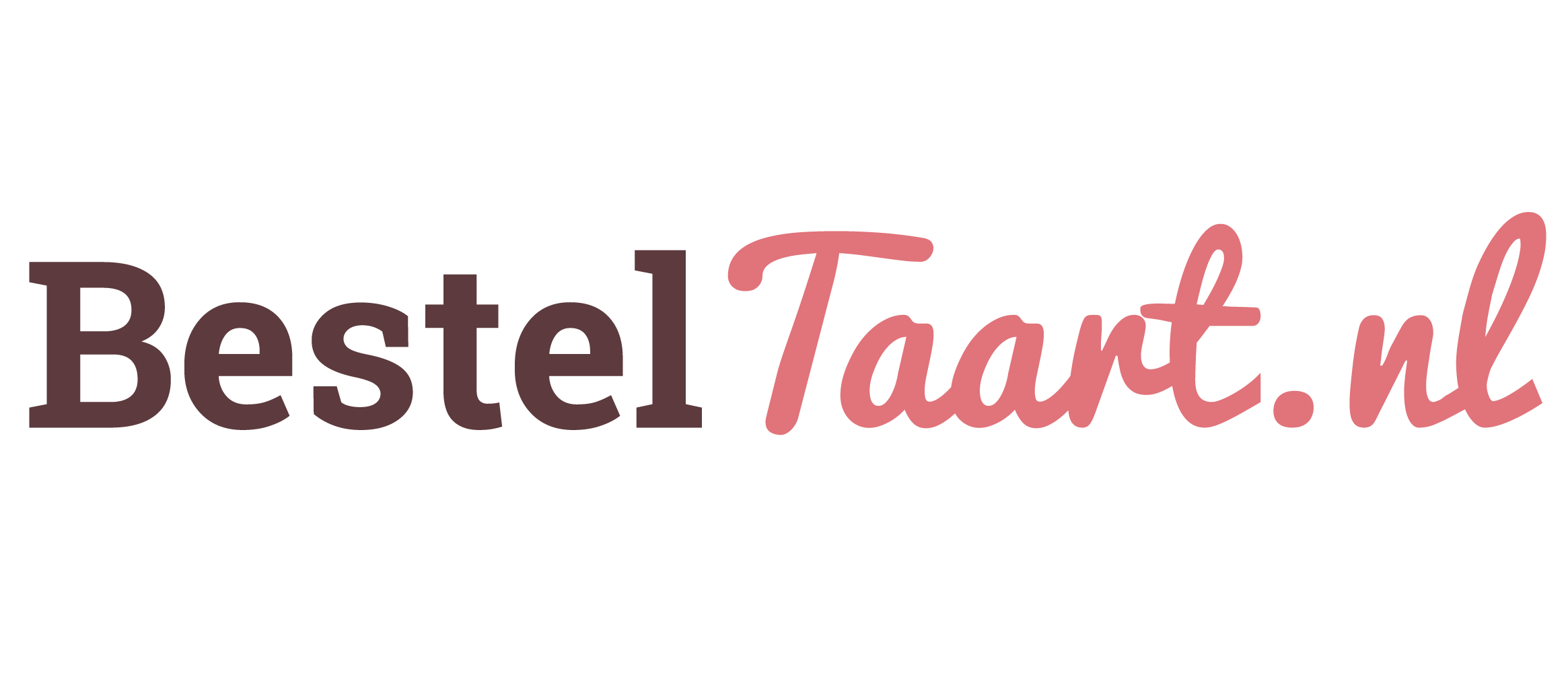 Besteltaart.nl mag dan wel a new kid op het www zijn, het bakkend hart achter dit bedrijf bestaat al sinds 1920.
Aangezien de bakkerij al jarenlang succesvol producten maakt voor wederverkopers (zowel on- als offline) is besloten om ook rechtstreeks de klant te bedienen.
Dit gebeurt nu via BestelTaart.nl.

Van kleine bestellingen voor verjaardagen tot grote orders taart met bedrijfslogo voor bedrijven, de bakkers draaien hun hand er niet voor om.
Het ruime assortiment wordt van bodem tot opmaak met vakmanschap bereid én tevens gekoeld aan de deur bezorgd. Ook afhalen in Haarlem is mogelijk.

Dus of u nu namens uw bedrijf het personeel of klanten wilt bedanken, of als familielid een kinderpartijtje onvergetelijk wil maken met een taart: Besteltaart maakt er geen punt van uw bestelling op maat te maken.
Van de populaire Layer Cakes, ook wel Drip cakes genoemd, kindertaarten of taarten met uw foto, logo of persoonlijke boodschap, alles is mogelijk.