Vota y gana con nosotros: "Industry Choice of Network 2017"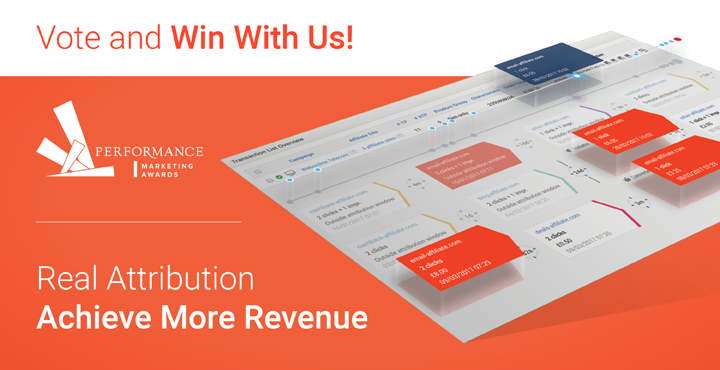 Como probablemente sabes, TradeTracker es candidata a "Best Industry Choice of Network" en el mayor evento internacional de Marketing de Resultados: 'PI Live'. Estamos orgullosos de nuestra candidatura y confiamos en ganar el premio de 'Industry Choice of Network 2017'.
¡Vota a TradeTracker!
¿Cómo hacerlo?
Clica aquí para llegar al formulario. Rellénalo seleccionando "TradeTracker" en la lista de candidatos (te llevará solo 3 minutos).

PI Live es un evento de dos días de duración organizado por PerformanceIn, un blog internacional sobre las últimas tendencias y avances en marketing de resultados. Se esperan 2.500 participantes de todo el mundo, incluyendo anunciantes, empresas tecnológicas, publishers, agencias de marketing y por supuesto TradeTracker.
¡Muchas gracias por tu voto!
---